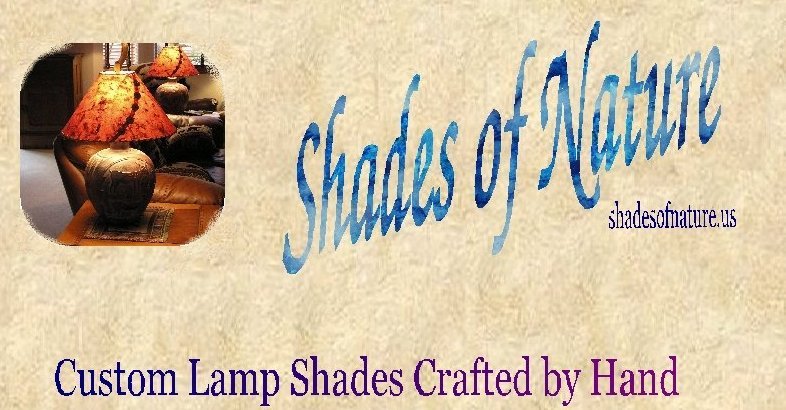 Lamp Shade Pricing
Call To Order
509-773-4823

Size

Wildlife/Shadow

Rawhide Glow

Fireside Collection

5 X 16 X 10

$89

$99*

$119*

5 X 18 X 11

$99

$109*

$129*

6 X 20 X 12

$109

$119*

$139*

6 X 24 X 14

$129

$139*

$165*
*Add $10.00 for Antler Buttons
Sizing
There are four sizes available, the first number is the top diameter, the second number is the bottom diameter, the third is the slant height measured from the top of the shade to the bottom on the slant. If you need help with sizing please see the sizing page or give me a call, I would be happy to help you.
Shipping
I can provide you with a quote for shipping. I need the quantity and sizes of shades along with your zip code. Shipping charges are FOB Goldendale, WA and are for exact amount of shipping plus packaging materials.
Ordering
Just give me a call when you get ready to get your order going. If I'm not by the phone leave me a message with your name and phone number and I'll call you right back.
509-773-4823

I look forward to making you the perfect shades. If you are interested in purchasing at wholesale please see my Wholesale page Thank you.

Please Feel Free To Contact Us

- Goldendale, WA -
509-773-4823
shadesofnature@gorge.net

HOME PAGE